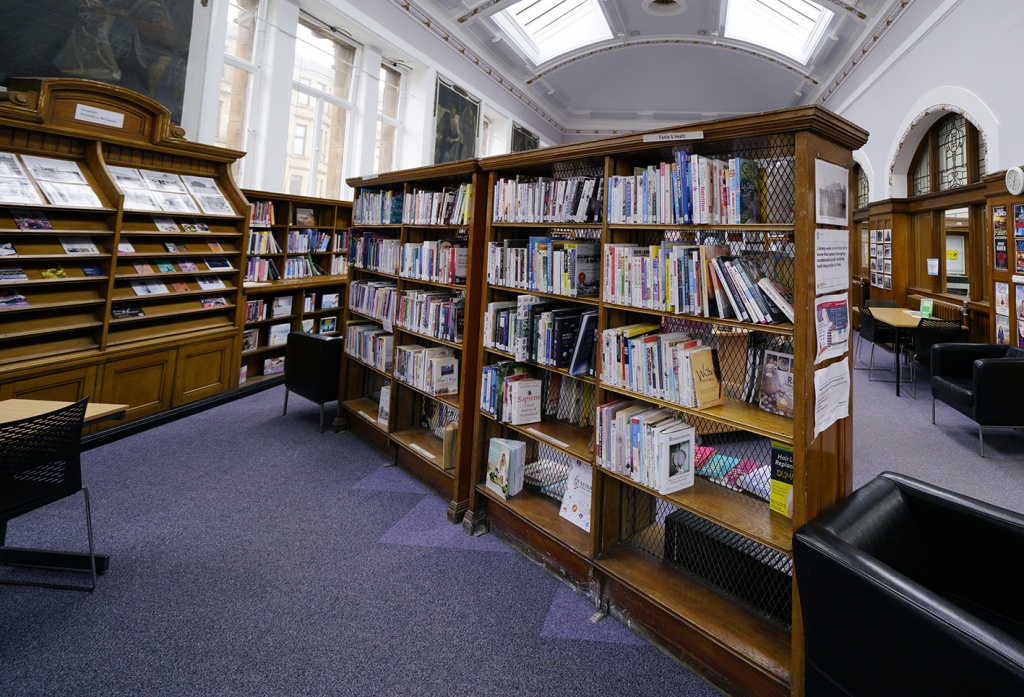 The vast majority of libraries have replaced their bookshelves over time for practical reasons. Only a handful of libraries retain any of their original bookcases. These include; Possilpark (above), Edinburgh Central Library, Milnrow, Fulham (behind glass), Ipswich (reference room), Darwen (reference room), Wallasey, King's Norton and Rawtenstall.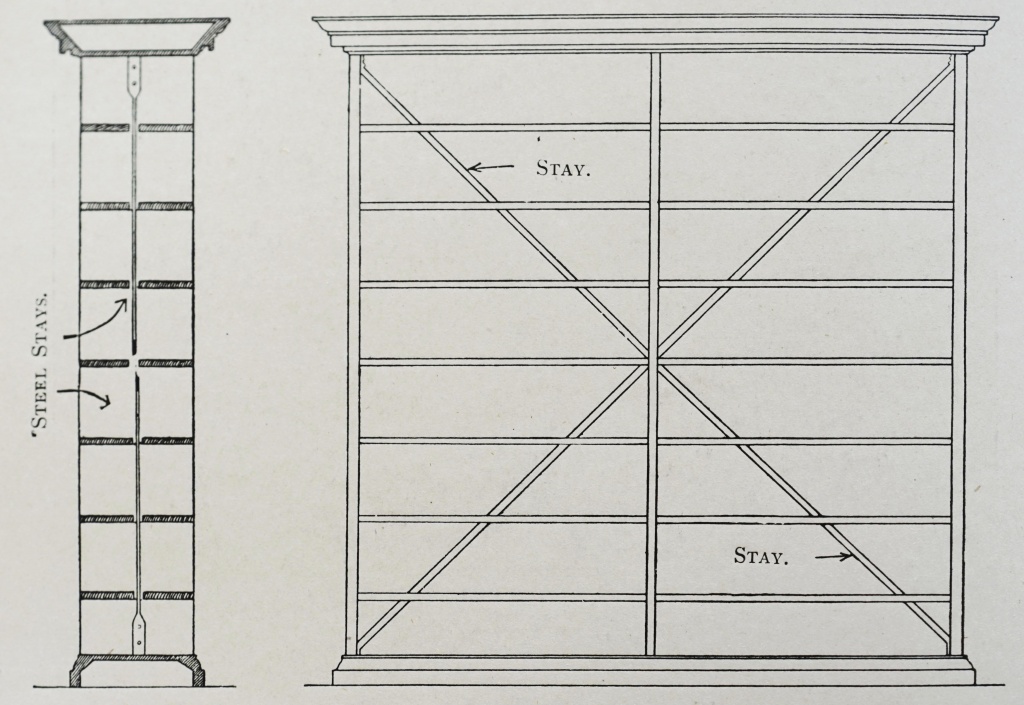 A. L. Champneys in his 1907 guidance noted that the rigidity of freestanding double-sided bookcases was essential but that doing so with wooden panels at the back of the shelves "materially affects the diffusion of light and air in the room generally". He therefore recommended the use of steel stays and screens of wire netting "to prevent the books being pushed too far" [1] as exemplified in the image of a book case at Possilpark library and illustrated in Champney's book above.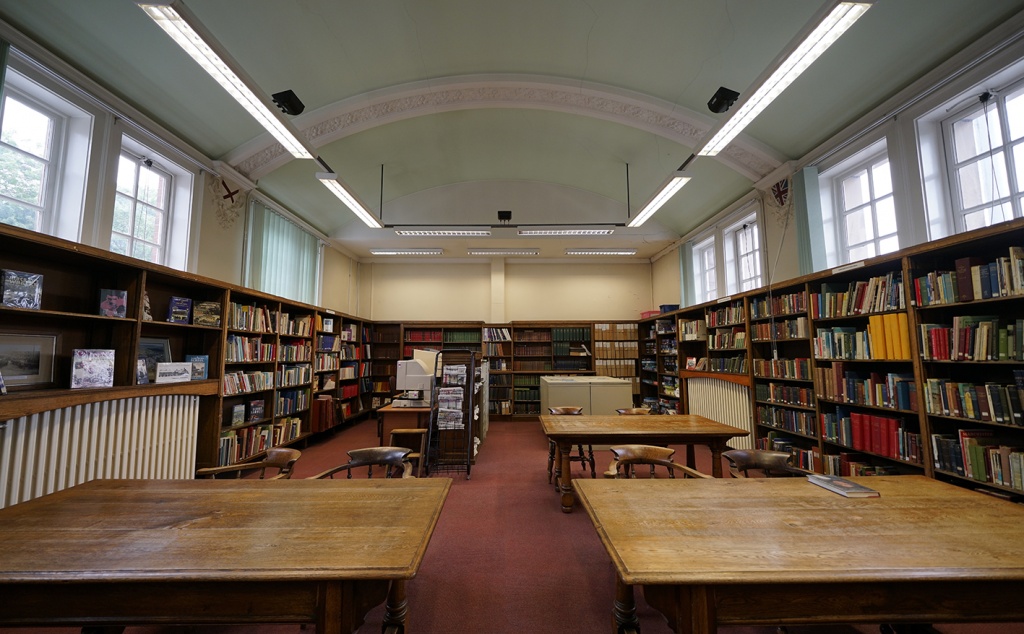 The reference room at Rawtenstall library features radiators set within the bookcases.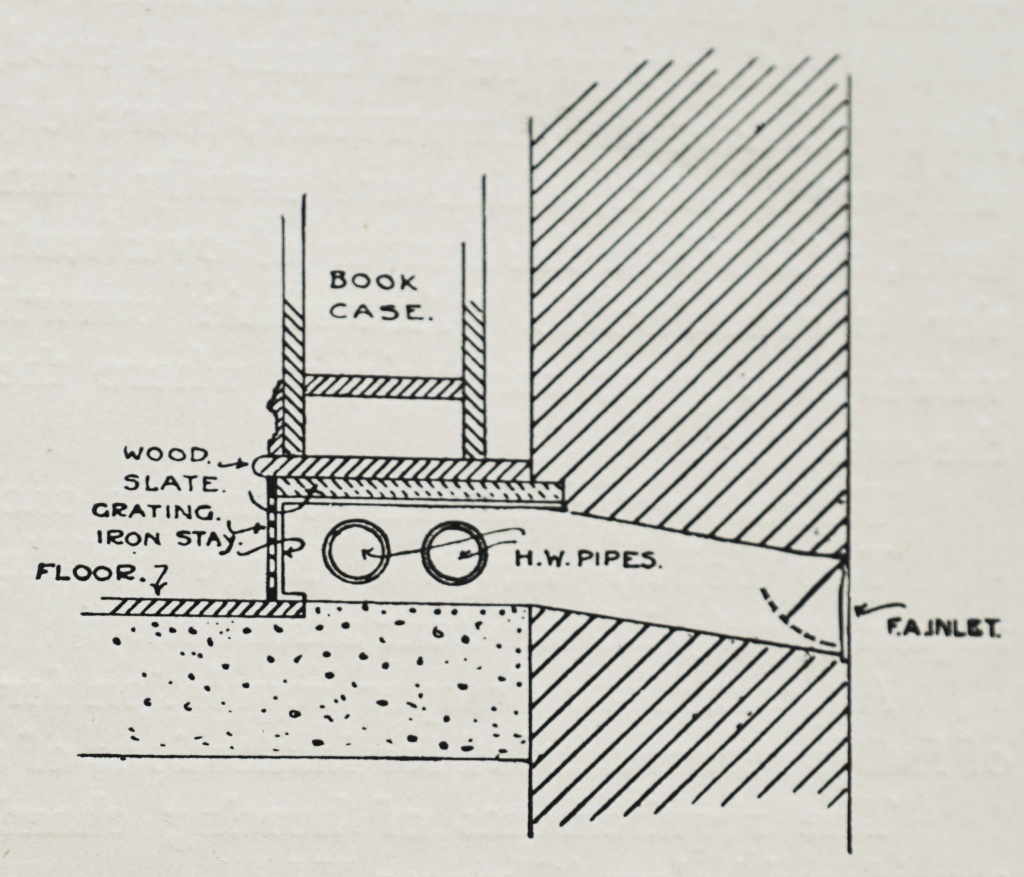 Champneys advocated the use of low pressure heating systems in Public Libraries (above high pressure systems or open fires). He noted that: "no pipes or radiators should be placed near books" yet acknowledged: "Occasionally it is impossible to avoid carrying pipes under the shelving, and when this is done they should always be covered with a slate slab, while there should be a board below the books projecting in front of the face of the shelving" ibid. p.25. The detail also shows that external inlets would serve to help circulate fresh air from outside and indicates the degree to which the cost of heating fuel was of relatively little concern.
---
[1] CHAMPNEYS, A. L. (1907). Public Libraries, a treatise on their design, construction, and fittings … by Amian L. Champneys. London, B.T. Batsford. p.32 +25