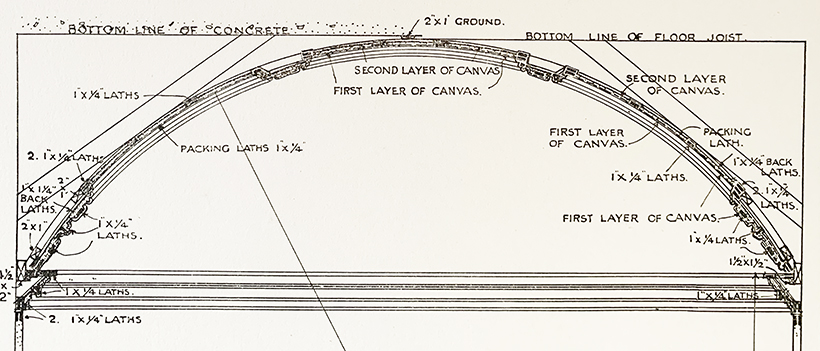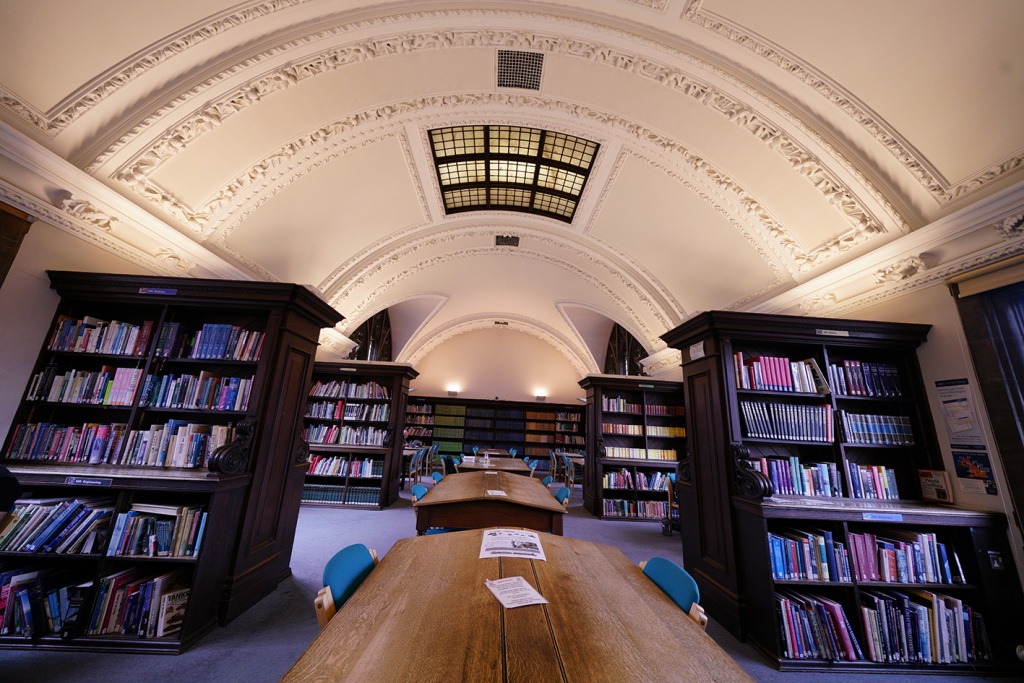 Fibrous plaster was used almost universally for the internal decoration of concave ceiling surfaces in Carnegie libraries. In their 1926 book, Modern plasterwork construction, contractors Bankart and Bankart noted that "The demand of present day fireproof, steel and concrete structures for more convenient, expeditious, clean and permanent methods of plastering and encasing skeleton structures, has made almost obsolete older methods of plastering with "solid" plaster on timber and lath foundation work." [1]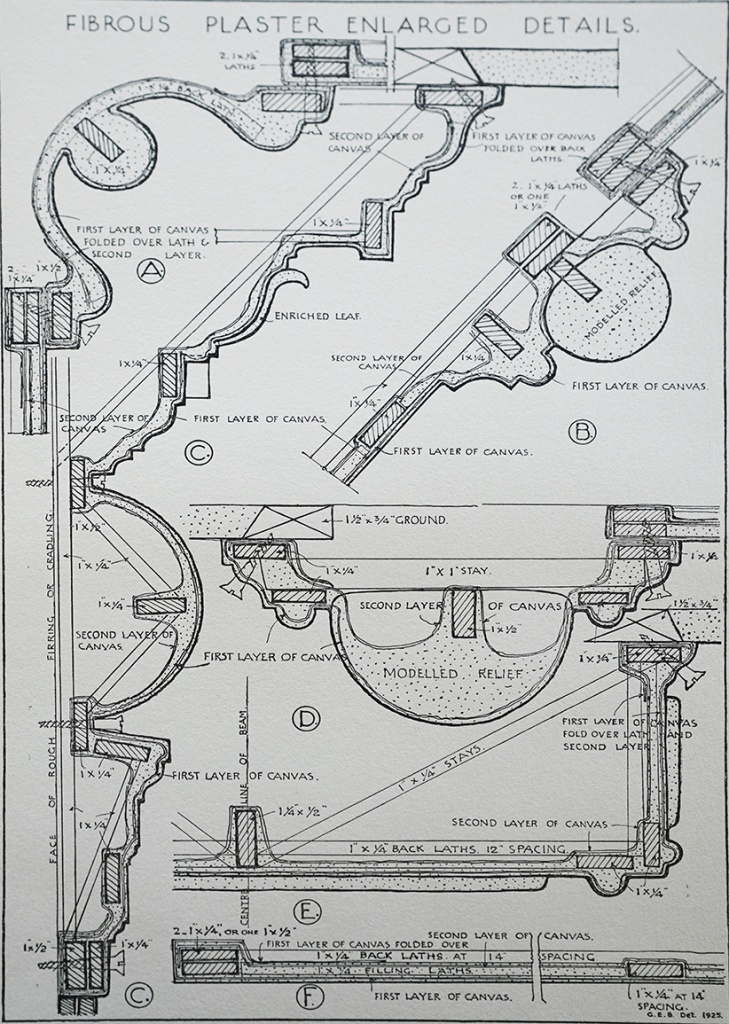 The notes describe how "the plain face and ribs are cast together in sections with lap joints as shown. 1″ x 1/4″ laths are used throughout the castings, with two layers of canvas turned at edges over 1″x 1/4″ filling laths and back laths." Both Historic England and Cadw provide guidance notes on the conservation of fibrous plaster.
---
[1] Bankart,G.P.;Bankart,G.E. Modern Plasterwork Construction, Casting and Fixing: Fibrous, Solid and Reinforced;ArchitecturalPress:London, UK,1926.