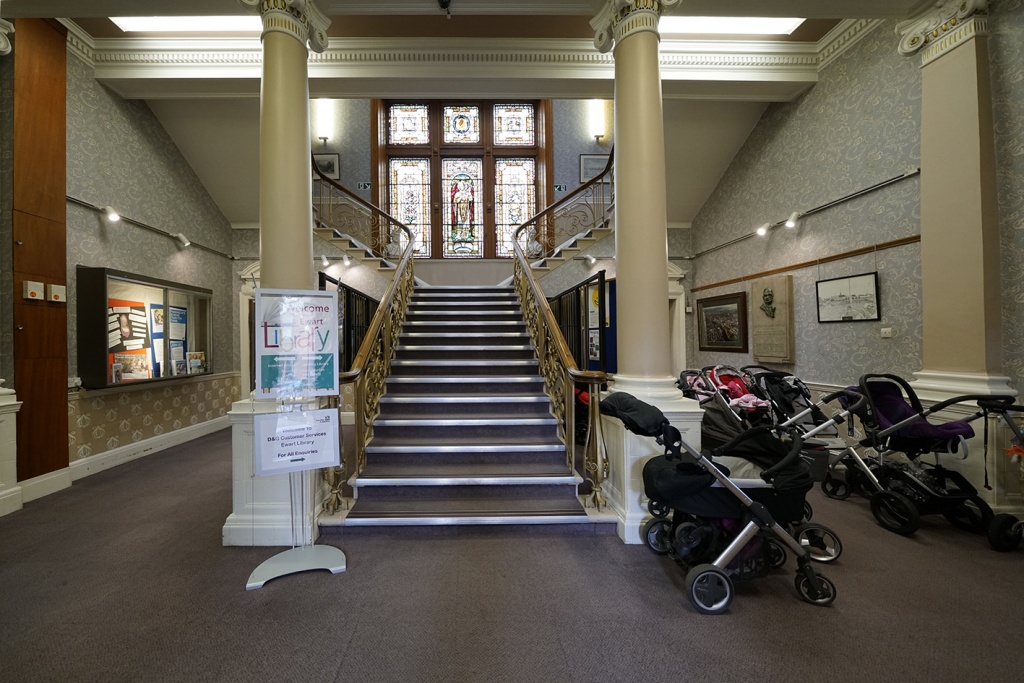 Providing physical access is a fundamental prerequisite of design for all buildings today. A large number of these buildings have heritage protection with their grand stairs often identified as a particular feature.
All public libraries have needed to adjust, amend or replace their central access arrangements both internally and externally. The complexity and expense of seeking to adapt the old buildings may accelerate ambitions to move libraries to newer premises and cause such buildings to be sold off for re-use.
Some recent projects have designed and built significant extensions which reconfigure access. These generally are obliged to retain key qualities of the older buildings to which they are attached, some emphasise the contrast between new and old more than others. Recent projects include; Richard Murphy Architects at Dunfermline, Collective Architecture at Glasgow Women's Library, Falkirk community library's extension, CPMG at Walsall, Failsworth, Radley House Partnership at Ramsgate, North Yorkshire County Council at Harrogate, Clay Architecture at Gravesend, FAT at Thornton Heath, Allford Hall Monaghan Morris at Willesden.