A complete parametric model of Toxteth library is available here for download as a 3d PDF. The library is not in fact a Carnegie funded Library but was praised by him as being an ideal one at the building's opening ceremony. In addition, at the bottom of the page you can find links to HBIM assemblies for both Vaulted Ceilings and Glazed screens built from a number of buildings – these having been identified as typical features of both Carnegie Libraries and many other public buildings of the time.
Full HBIM (Historic Building Information Model) of Toxteth Library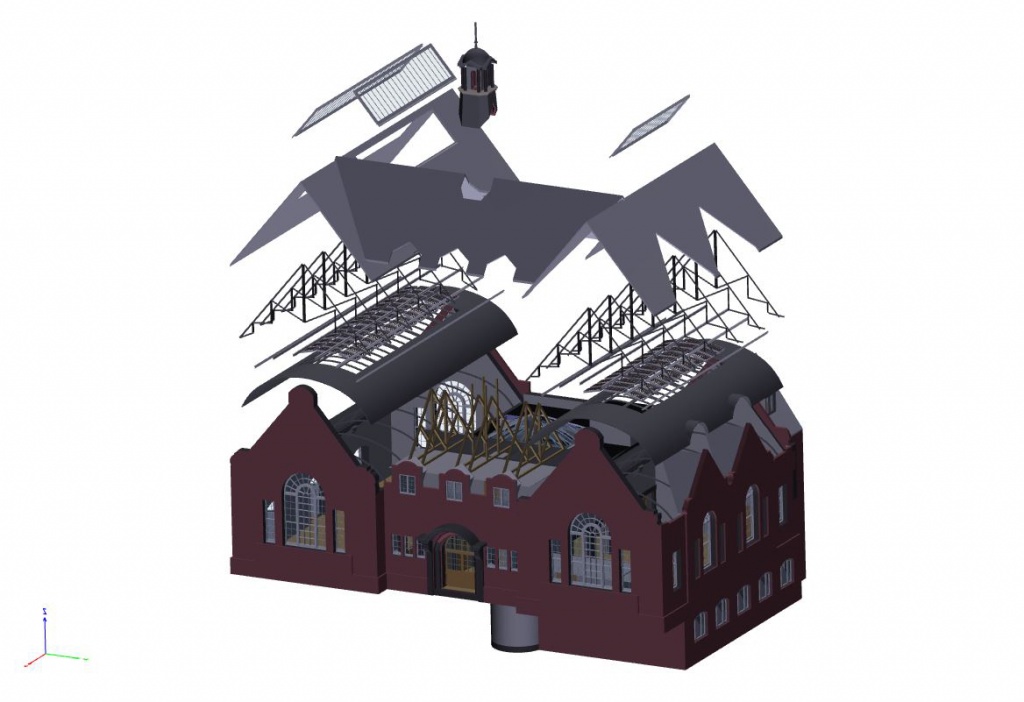 3D PDF Navigation Instructions: You can navigate the 3D PDF after downloading it and opening the file in a suitable PDF reader software such as Adobe Acrobat and Reader. Don't forget to enable the reproduction of 3D content when you open the file!