Ceiling vaults and their decoration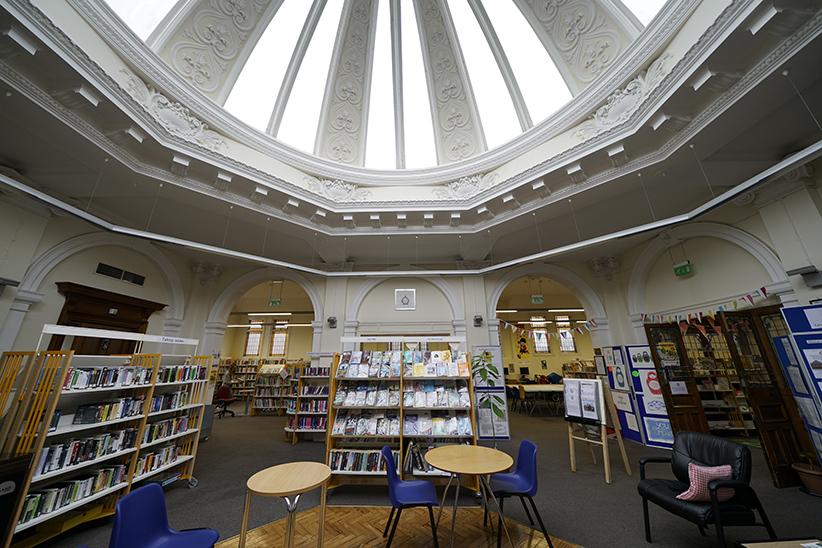 Many Carnegie libraries have extraordinary ceilings, these were vaulted in order to maximise the circulation of fresh air in order to avoid the spread of contagious disease. They usually incorporated skylights or glazed domes in order to maximise light from the brightest part of the sky when artificial light was at a premium. The construction of these spaces was made possible by the advent of steel (iron) framed construction and also by early experiments with reinforced concrete or what was then termed "ferroconcrete". Fibrous plaster was used not just for its decorative appearance but for its fire-resisting role in concealing and protecting these new forms of construction.
The following pages offer further detail on each of these aspects.