Reading Rooms and smaller buildings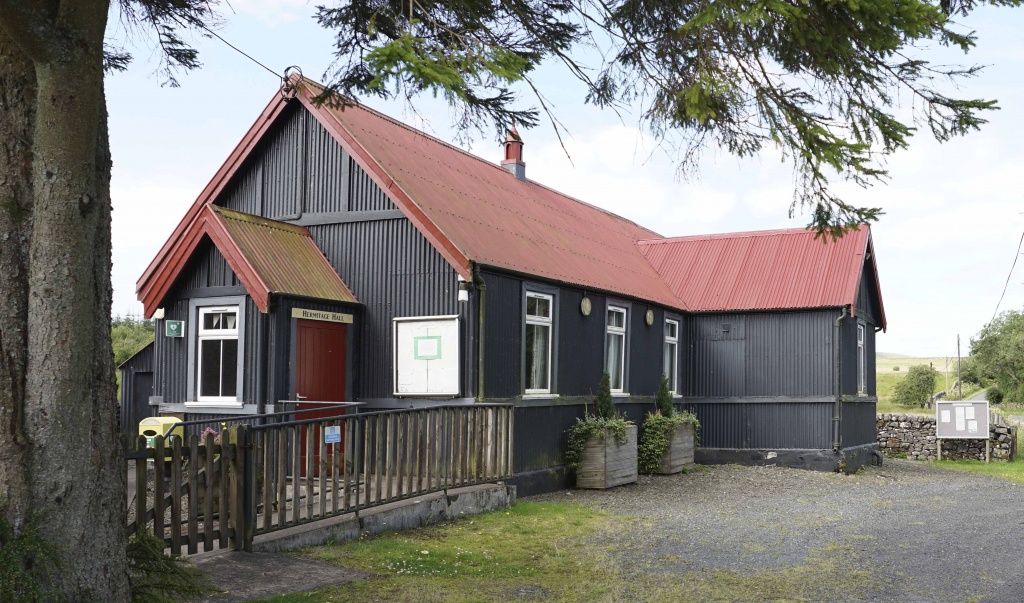 Although Carnegie Libraries are most often identified as urban buildings, a large number of the grants issued under the Library grant scheme were for small communities in rural areas, especially in Carnegie's native Scotland. Many of these grants were extremely small with buildings costing in the region of £50 in total to build. Nevertheless the same grant application process was required, providing a site, demonstrating evidence of a local subscription and making a commitment to provide a reading room. Many of these buildings were therefore defined as a "village hall and reading room" or a "local institute" – very few still contain a reading room and many seem never to have done. Interestingly, their survival rate as versatile community buildings is significantly higher than that of the more designated library buildings.
There are just a handful of sheet metal Carnegie Library buildings, however they belong to the same era of opportunity offered by the availability of new prefabricated components. Their merits were also promoted "for churches, mission rooms, schools, lecture and drill halls, dwelling houses, billiard rooms, shooting lodges, workmen's cottages, cricket pavilions etc"[1]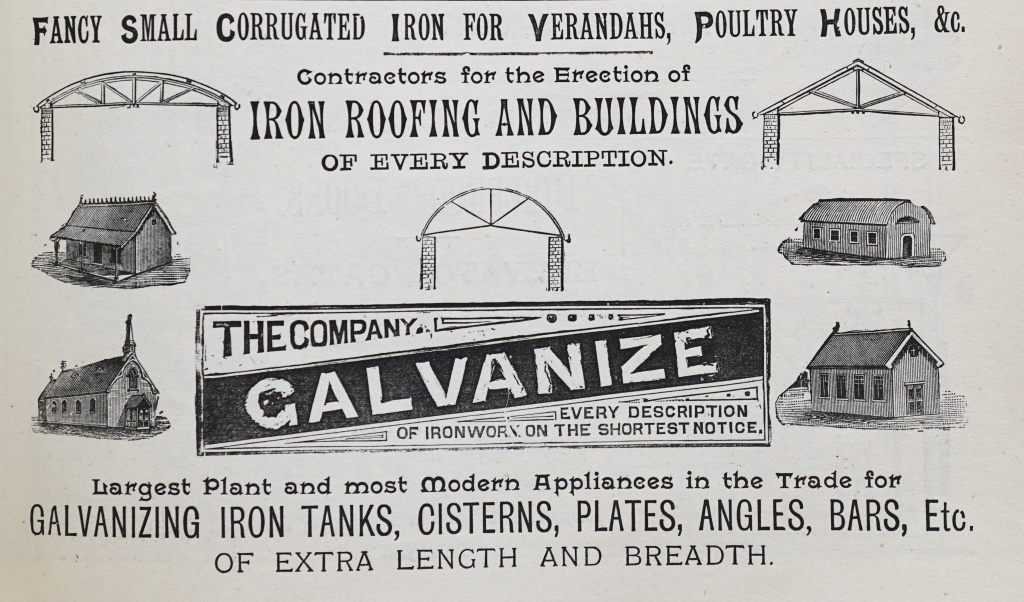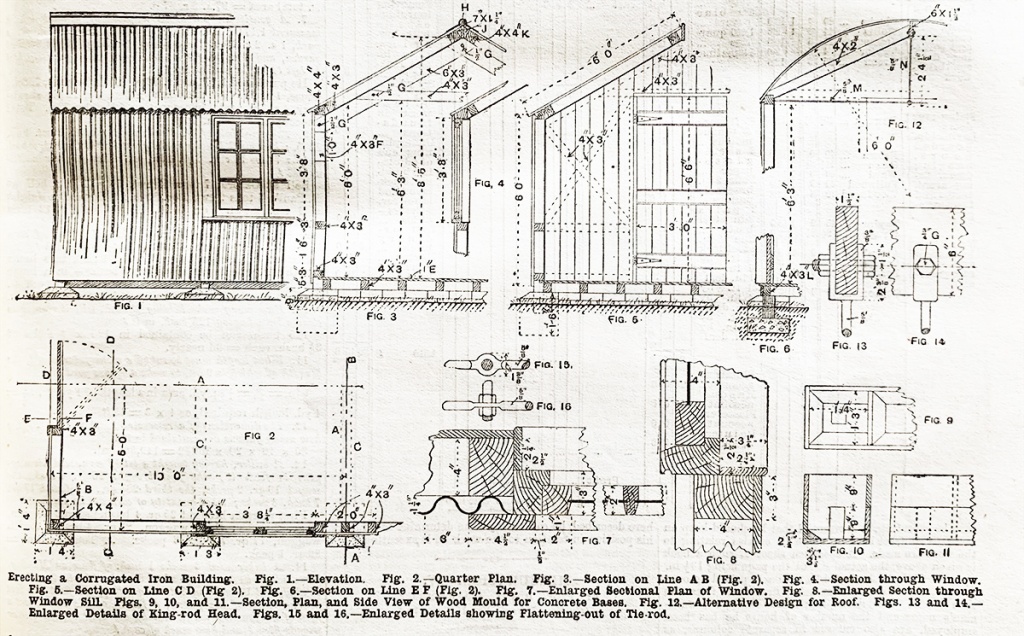 Our research has identified 77 such smaller buildings which received funding under a library grant but which were not primarily purpose built libraries. Of these, 16 are in England, 4 in Wales and 57 are in Scotland. The grant amounts and the dates of the grants have been noted from the lists in the archives of the Carnegie Corporation of New York held at Columbia University and supplemented by reference to records of the Carnegie UK Trust archives held in the National Archives of Scotland.
| | | | | | |
| --- | --- | --- | --- | --- | --- |
| Date | Building name | Type | Grant amount | Date of grant | Postcode |
| 1910 | Advie | Purpose built village hall and reading room | £150 | 12/10/1909 | PH26 3LP |
| 1909 | Baldridgeburn Library | Purpose built village hall and reading room | £4,200 | 26/10/1906 | KY12 9EH |
| 1913 | Barr | Purpose built village hall and reading room | £500 | 17/06/1901 | KA26 9TW |
| 1911 | Beattock Summitt, Crawford | Purpose built village hall and reading room | £105 | 15/7/1909 and 17/7/1911 | DG10 9QZ |
| 1905 | Beoley carnegie reading room | Purpose built reading room | £500 | 23/6/1903 and 5/7/1907 | B98 9AN |
| 1911 | Bettyhill Library | Purpose built village hall and reading room | £150 | 19/08/1908 | KW14 7SU |
| 1900 | Brydekirk | Purpose built village hall and reading room | £40 | 24/10/1899 | DG12 5LY |
| 1905 | Burra (Hamnavoe) | Purpose built village hall and reading room | £170 | 21/9/1904 and 27/9/1905 | ZE2 9LA |
| 1909 | Carron | Purpose built village hall and reading room | £137 | 20/11/1908 and 25/09/1909 | AB38 7QP |
| 1914 | Catton, Allendale | Purpose built village hall and reading room | £50 | 27/09/1912 | NE47 9QR |
| 1907 | Chillaton | Purpose built village hall and reading room | £33 | 12/7/1906 and 25/2/1907 | PL16 0HP |
| 1907 | Clashmore | Purpose built village hall and reading room | unknown | 1906 | IV25 3RG |
| 1907 | Coalsnaughton | Purpose built village hall and reading room | £500 | 12/07/1906 | FK13 6JW |
| 1908 | Cullivoe Shetland (North Yell) | Purpose built village hall and reading room | £125 | 13/12/1907 | ZE2 9BB |
| 1916 | Cunningsburgh Shetland | Purpose built village hall and reading room | £150 | 16/08/1906 | zE2 9HB |
| 1900 | Dunbeath | Purpose built institute | £150 | 13/09/1900 | KW6 6EG |
| 1907 | Dunrossness | Purpose built village hall and reading room | £200 | 28/02/1906 and 6/10/1906 | ZE2 9JW |
| 1914 | Edinburgh – Juniper Green | Purpose built village hall and reading room | £100 | 17/01/1917 | EH14 5DX |
| 1892 | Ellon Carnegie reading Room (Melvin Hall Tarves) | Purpose built village hall and reading room | £100 | 1/9/1891 | AB41 7GX |
| 1906 | Elphin and Knockan (Lairg) | Purpose built village hall and reading room | £25 | 12/07/1906 | IV27 4HH |
| 1909 | Ettrick | Purpose built village hall and reading room | £150 | 06/08/1906 | TD7 5JA |
| 1911 | Forss | Purpose built village hall and reading room | £67 | 02/09/1911 | KW14 7XX |
| 1911 | Granborough | Purpose built village hall and reading room | £200 | 10/01/1910 | MK18 3NN |
| 1909 | Great Holland | Purpose built village hall and institute | £236 | 05/08/1909 | CO13 0JT |
| 1911 | Guildtown | Purpose built village hall and reading room | £260 | 09/09/1910 | PH2 6BY |
| 1904 | Hatton (Cruden)(Slains) | Purpose built village hall and reading room | £800 | 02/06/1904 | AB42 0HZ |
| 1908 | Haugh of Urr Hall and Public Library | Purpose built village hall and reading room | £100 | 13/02/1906 | DG7 3YA |
| 1910 | Hermitage Library and Hall | Purpose built village hall and reading room | £81 | 15/07/1909 | TD9 0LX |
| 1905 | Hoswick (Stove or Sandwick) (Carnegie Hall) Shetland | Purpose built village hall and reading room | £100 | 28/12/1903 | ZE2 9HH |
| 1904 | Innellan Library | Purpose built village hall and reading room | £100 | 14/08/1901 | PA23 7TH |
| 1912 | Invergarry | Purpose built village hall and reading room | £50 | 02/08/1911 | PH35 4HL |
| 1914 | Irongray Public Library and Hall (Shawhead Village) | Purpose built village hall and reading room | £104 | 06/08/1910 | DG2 9SN |
| 1909 | Kingston Devon | Purpose built village hall and reading room | £54 | 18/08/1909 | TQ7 4QE |
| 1932 | Kyle of Lochalsh Library | Purpose built village hall and reading room | £100 | 08/12/1900 | IV40 8AB |
| 1906 | Llantwit Fardre Library | Purpose built village hall and reading room | £1,500 | 29/06/1903 | CF38 1PY |
| 1909 | Low Row | Purpose built village hall and institute | £125 | 14/11/1907 | DL11 6PE |
| 1903 | Lumphanan | Purpose built village hall and reading room | £50 | 16/08/1906 | AB31 4SE |
| 1903 | Lybster library | Purpose built village hall and reading room | £30 | 29/01/1904 | KW3 6AE |
| 1901 | Lydney | Purpose built institute | £1,500 | 22/6/1901 28/06/1905 | GL15 5DY |
| 1927 | Mallaig Library | Purpose built village hall and reading room | £192 | 30/09/1908 | PH41 4QF |
| 1910 | Mary Tavy | Purpose built village hall and institute | £100 | 02/12/1909 | PL19 9QR |
| 1908 | Maxton Library | Purpose built village hall and reading room | £500 | 17/10/1901 | TD6 0RL |
| 1911 | Melness | Purpose built village hall and reading room | £150 | 27/11/1911 | IV27 4YS |
| 1903 | Merthyr Tydfil – Abercanaid | Purpose built village hall and reading room | £700 | 17/6/1902, 29/5/1903 and 20/6/1905 | CF48 1RQ |
| 1903 | Merthyr Tydfil – Pen-y-Darren Library | Purpose built village hall and reading room | £700 | 17/6/1902, 29/5/1903 and 20/6/1905 | CF47 9HT |
| 1908 | Mid Yell | Purpose built village hall and reading room | £190 | 27/09/1912 | ZE2 9BN |
| 1906 | Morar | Purpose built village hall and reading room | £50 | 28/06/1905 | PH40 4PJ |
| 1904 | Nethy Bridge | Purpose built institute | £300 | 06/10/1902 | PH25 3DG |
| 1906 | Newmill Institute | Purpose built village hall and reading room | £300 | 20/09/1904 | AB55 6TW |
| 1909 | Occold | Purpose built village hall and reading room | £30 | 15/07/1909 | IP23 7PW |
| 1912 | Peatling Magna | Purpose built village hall and reading room | £25 | 21/11/1911 | LE8 5LW |
| 1906 | Pleasley (Verney Institute) | Purpose built institute | £400 | 06/07/1903 | NG19 7PL |
| 1902 | Portmahomack Carnegie Hall | Purpose built village hall and reading room | £600 | 8/10/1898 | IV20 1YD |
| 1905 | Rannoch | Purpose built village hall and reading room | £60 | 20/06/1905 | PH17 2QE |
| 1903 | Rhonehouse | Purpose built village hall and reading room | £75 | 15/09/1903 | DG7 1SA |
| 1901 | Rosehall (Altass) | Purpose built village hall and reading room | £350 | 04/06/1902 | IV27 4BD |
| 1910 | Royal Four Towns | Purpose built town hall and reading room | £250 | 31/08/1909 | DG11 1JN |
| 1902 | Scalloway Library | Purpose built village hall and reading room | £200 | 06/01/1900 | ZE1 0TX |
| 1898 | South Unst People's Institute (Uyeasound) | Purpose built village hall and reading room | £75 | 28/09/1897 | ZE2 9DN |
| 1900 | Spinningdale Free Library | Purpose built village hall and reading room | £250 | 16/12/1899 | IV24 3AD |
| 1912 | St Cyrus | Purpose built village hall and reading room | £500 | 06/01/1911 | DD10 0BQ |
| 1923 | Strachur | Purpose built village hall and reading room | £600 | 28/09/1909 | PA27 8DF |
| 1909 | Symington | Purpose built village hall and reading room | £375 | 5/8/1909 and 18/1/1910 | KA1 5QZ |
| 1905 | Taynuilt | Purpose built village hall and reading room | £125 | 30/10/1902 | PA35 1JH |
| 1904 | Templand | Purpose built village hall and reading room | £50 | 29/06/1904 | DG11 1TY |
| 1911 | Thankerton | Purpose built village hall and reading room | £222 | 06/08/1910 | ML12 6NZ |
| 1905 | Tingwall | Purpose built village hall and reading room | £150 | 6/8/1904 and 20/6/1905 | ZE2 9XT |
| 1911 | Torryburn Library | Purpose built village hall and reading room | £1,000 | 07/09/1909 | KY12 8SR |
| 1903 | Trecynon Public Hall and Library | Purpose built village hall and reading room | £1,500 | 17/10/1901 | CF44 8PA |
| 1903 | Twynholm Hall | Purpose built village hall and reading room | £100 | 16/1/1899 | DG6 4NT |
| 1910 | Vidlin Lunnasting public hall | Purpose built village hall and reading room | £200 | 25/06/1909 | ZE2 9QB |
| 1911 | Waberthwaite and Corney Institute | Purpose built village hall and institute | £100 | 07/12/1911 | LA19 5YJ |
| 1909 | Walls | Purpose built village hall and reading room | £300 | 14/03/1905 | ZE2 9PD |
| 1909 | Whalsay (Isbister) | Purpose built village hall and reading room | £162 | 14/12/1908 | ZE2 9AJ |
| 1911 | Whitehills Library (Public Hall) | Purpose built village hall and reading room | £283 | 20/11/1908 | AB45 2LT |
| 1911 | Worton | Purpose built village hall and reading room | £77 | 08/10/1910 | SN10 5SH |
| 1919 | Yarlington | Purpose built village hall and reading room | £35 | 02/08/1911 | BA9 8DY |
---
[1] Advertisement from Isaac Dixon & Co. Windsor Ironworks, Liverpool in SEARS, J. E. (1893). The architects', surveyors' and engineers' compendium and complete catalogue … seventh annual issue. p.388